Should Pete DeBoer be Concerned About his Future with the San Jose Sharks?
After years of unfulfilled promises and post season disappointment, it is safe to say that San Jose Sharks head coach Peter DeBoer is on the hot seat.
The San Jose Sharks have been fortunate enough to see many talented players suit up in teal and go on miraculous playoff runs. But, that has unfortunately been overshadowed by rather lackadaisical and mediocre at best coaching. The team saw it with Todd McLellan, and they are starting to see it again with Peter DeBoer.
DeBoer had an explosive start to his time in San Jose, where he took the team all the way to the Stanley Cup. This came just a season out from missing the playoffs and the firing of McLellan. Since then it has been mostly downhill, as the Sharks have been unable to the next leap and actually win the cup.
The highlight of DeBoer's tenure since 2016 was round one of last post season. Outside of that DeBoer does not deserve a lot of credit. Humiliating losses have shown and taken their toll on the organization. DeBoer is the only coach to lose a series to Edmonton since 2007. If that was not bad enough, McLellan, who he replaced, was at the helm for the Oilers in that series.
Then the following year DeBoer was unable to guide the Sharks past the second round as the team fell to Vegas. In his defense, the Golden Knights are the most successful expansion franchise in sports history. However his poor performance as a coach, and his questionable decisions in that series were crushing to watch.
Last year was arguably the most embarrassing one of DeBoer's tenure. This post season included giving Sharks fans false hope with a 3-1 comeback against Vegas. Then inching past Colorado in a series the team should have won in five or six games. The kicker is the Sharks were up 2-1 in the Western Conference Final against the eventual Stanley Cup champions.
But after Timo Meier's infamous hand pass, DeBoer exemplified his poor leadership skills once again. The Sharks coach was unable to deliver, and let his team completely implode on itself. The Sharks would lose Game 4 and then get crushed on home ice in Game 5. Much to everyone's surprise, DeBoer made zero adjustments to try to help save the season.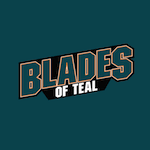 Want your voice heard? Join the Blades Of Teal team!
Write for us!
Furthermore, during practice going into Game 6 Aaron Dell and Lukas Radil got into a rather aggressive fight. DeBoer took no action as a result of these tensions, and let the team's regularly scheduled game plan continue. In other words, he left his team out for slaughter in their final moments of last season.
Coach, a large portion of Sharks Territory can't put up with the passiveness, lack of creativity, and overall mediocrity anymore. To say that it is cup or bust is harsh, but it's reality.
The Sharks are a very talented group but their championship window is shrinking. The clock is ticking for Pete DeBoer making the 2019 – 2020 campaign a "do or die" type year for Team Teal's bench boss.